FCNNEWSSOURCE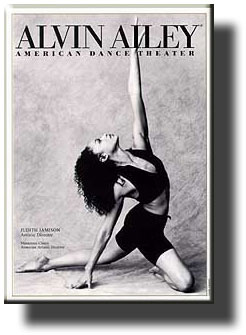 The Alvin Ailey American Dance Theater and Essence magazine have come together to showcase dance and the arts in the Black community. The partnership kicks off with the magazine's sponsorship of the world premiere of Ailey's newest ballet, Reminiscin', at Ailey's annual New York City Center Season, which runs Nov. 30, 2005 to Jan. 1, 2006. The ballet will also be performed throughout the company's 2006 U.S. tour.
"Alvin Ailey American Dance Theater continues to honor Alvin's dreams of celebrating African American cultural experience and the American modern dance tradition in the United States," states Artistic Director Judith Jamison. "We tour around the world bringing the Ailey spirit into the lives of so many people and are honored to have the support of Essence magazine for our New York City Center season and U.S. tour. Our partnership with Essence allows us to continue this celebration and his legacy."
Ms. Jamison, who choreographed the newest ballet, takes her inspiration for Reminiscin' from the great female jazz artists Sarah Vaughn, Ella Fitzgerald, Nina Simone, Roberta Flack, Regina Carter and Diana Krall, and artist Edward Hopper's Nighthawks. Set in a diner, the ballet captures the essence of loving relationships–which made it such a perfect ballet for Essence magazine to support.
"Music and dance are parts of our African American heritage. Essence is proud of its legacy of showcasing the tremendous achievements African Americans have made in the arts. This exciting new partnership with the Alvin Ailey American Dance Theater helps us to continue this rich tradition," said Michelle Ebanks, president Essence Communications, Inc.
(For tickets to the New York City Center performances, visit www.alvinailey.org.)