Where are the children? (FCN, 10-27-2005)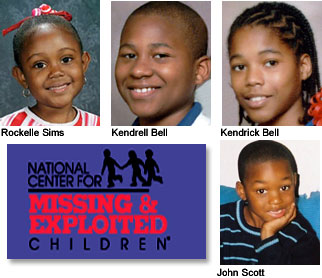 "Can you help me find my daughter?" "Can you help me find my grandson?"
Those were the pain-filled questions that greeted Congresswoman Maxine Waters (D-Calif.) during a recent visit to the Gulf Coast. That devastation motivated her to organize the Katrina Missing Children's Coalition at a kick-off prayer breakfast and gospel extravaganza October 23 in Los Angeles.
The star-studded event featured gospel greats such as Tramaine Hawkins and Yolanda Adams, and was designed to raise funds to help find the missing children. Thus far, the coalition has raised over $42,000.
In the aftermath of hurricanes Katrina and Rita, 4,918 children were reported missing to the National Center for Missing and Exploited Children (NCMEC). As of Nov. 1, the organization reported that 3,466 children had been reunited with family members. That leaves 1,452 children still missing.
Many have expressed doubt about the Red Cross' lack of a system to track the missing children. "We believe that it is critically important for us to do an assessment of all reporting systems, to analyze databases, conduct research and launch investigations to pursue the leads about missing children and to initiate our own program in this critical area," stressed Rep. Waters.
Our Weekly reported that her next move was to enlist the aid of Black female former FBI agents to help lead the investigation. She has asked Jacqueline McCoy to lead the team of agents in their search.
"We met with the Red Cross and found that they didn't have a plan in place to reconnect these families," Ms. McCoy said to Our Weekly. "When we spoke to the National Center for Missing and Exploited Children, they were not interested. They wanted to put us on phone banks."
She insisted that, "We cannot rely on George Bush to come to our aid. Those are our children in those shelters."
(For more information or to get involved, call the Black Woman's Forum at (323) 292-3009.)