Federal gangbusters bill legitimizes sinister measures
Releated links: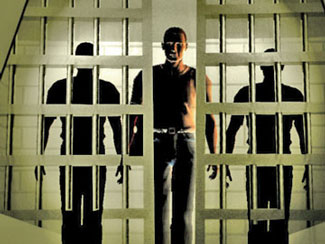 WASHINGTON (FinalCall.com) – Even as the Republican-controlled Senate scrambles to change its rules in order to pack the Federal Courts with "radical right-wing" judges nominated by President George Bush, the House of Representatives May 12 passed its own punitive, race-biased legislation, once again making mandating mandatory-minimum sentences aimed at street gangs.
Under the so-called "Gangbusters Bill" (HR 1279), a sentence of at least 10 years would be required for an act of violence; at least 20 years for serious assaults; and at least 30 years for kidnapping, aggravated sexual abuse or maiming; and life imprisonment or the death penalty for any crime resulting in death, including acts committed by juveniles.
"Basically, what drove the creation of these statutes, was not just a fear of drugs, but also a 'punishment mentality,'" Dr. Ronald Walters, professor of Political Science, at the University of Maryland, told The Final Call. "The punishment mentality, of course, has always been there; it goes all the way back to the previous century. They got the opportunity to use the punishment system with legitimacy, by passing public policies that did precisely that."
Already, a sinister combination of that "punishment mentality" along with an exaggerated alarm about youth crime has produced a potentially toxic reaction in the Los Angeles area.
"We are at the threshold of annihilation because of the destructive forces at work in our community," the Greater Los Angeles Neighborhood Stabilization Council (GLANSC) warns in its introduction of "Operation Nutcracker," a plan to "extract any element from the community that possesses the potential to destabilize the correct balance in the social order" through the use of U.S. military forces, the FBI, ATF, CIA, U.S. Marshalls, Homeland Security, and local law enforcement authorities.
The gang bill's supporters insist that harsh measures are needed to fight violence by networks of young criminals who may number 750,000 members from coast-to-coast. Their goal appears to be to lock up large numbers of young people aged 15-24. "And if you take the person off the streets for that period, then the statistics go enormously away in terms of perpetrating additional crimes," said Rep. Randy Forbes (R-Va.), the bill's chief sponsor according to The New York Times.
Seventeen-year-olds who shoot people in gang initiation rituals need to know they'll do hard time, Rep. Forbes told The Daily Press of Newport News, Va. "You want to deal with these sophisticated criminal gangs, the only way we're going to stop them is to get the leaders," Mr. Forbes said, "and if lower-tier gang members are willing to give up those networks. If you do it the way it is right now, there is no incentive at all for them to help law enforcement."
Hard jail time is threatened unless small-time, petty criminals "give us information to break this thing up," Rep. Forbes said.
That is precisely the danger, according to Dr. Walters: "Because of the loose way in which a gang is defined–any more than three people who appear to be involved in a conspiracy to commit a crime. What's going to happen is that it's going to be used as another harassment tool for minority youth, African Americans and Hispanics in particular.
"Because we've found that these kind of pieces of legislation really give the police sort of cover; give them a legitimate excuse to carry out harassment of people in these communities. Not the least of which is to commit invasive search and seizures, and then lock up more people. This is really not needed, because we have statutes that cover crimes committed by gangs already."
In the Los Angeles area, similar legislation has already been approved, and plans are in place for police to issue an "eviction notice" to gangs who have already been labeled "domestic terrorists" by Southern California law enforcement officials, Final Call West Coast correspondent Charlene Muhammad reported. Western Regional Minister Tony Muhammad warned visitors at Muhammad's Mosque No. 27 recently that Operation Nutcracker is not "to come, but has come" through federal legislation, without ample prior warning from any Blacks in Congress.
Most harmful is that Operation Nutcracker will nab youth, both innocent and guilty, their parents, and the community-at-large, based on flimsy evidence, such as anyone with gang tatoos, or with a poor school attendance record.
These new measures are also not an effective way to combat crime, according to Congressional Black Caucus member Rep. Bobby Scott (D-Va.). Prosecuting children as adults increases, rather than decreases, crime, so the House-passed measure will result in more youth being prosecuted as adults in the federal system, according to "talking points" provided by Rep. Scott's office.
In fact, most gang experts call for "an appropriate social service response" to youth development and neighborhoods in distress Rep. Scott argues. "(To do otherwise) violates common sense," he told The Daily Press.
"And yes, it's a racist thing," said Dr. Walters. "Because of what it's done to the Criminal Justice System, and who it was aimed at; the targeted policing that it was aimed at. It's consistent with what's been happening all along. Half of everybody who's locked up in America today is Black, and it's no accident. At the same time, crime has been going down. So somebody has to answer the 'why' question on that, and basically it has a lot to do with race."
"More than 80 percent of the people who are locked up are in for petty drug offenses, and it's directly related to the drug statutes that were passed in the mid-1980s and '90s, and this is simply another tool they can use," said Dr. Walters.
Mandatory minimum sentences are "ineffective and racially biased," Rep. Scott argues in his talking points. According to the U.S. Sentencing Commission, 39 percent of those receiving mandatory minimum sentences were Hispanic, 38 percent were Black and 23 percent were White. These statistics are grossly disproportionate to the population of people committing crimes.
The gang bill also expands the federal death penalty, which "is unfair and error prone" said Rep. Scott. In 2000, the Department of Justice identified serious racial and geographic problems in the administration of the federal death penalty. Since that time, neither the Congress nor the administration has taken measures to address those disparities, except to add new laws.
"Even the conservative Heritage Foundation provided recent testimony on what measures Congress should be doing to address the gang problem including providing activities to children, providing better local education and improving local economies and fostering stable neighborhoods," said Rep. Scott. "This bill does none of these things."
Charlene Muhammad contributed to this report.