GINNEWS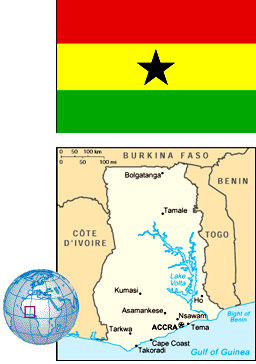 ACCRA, Ghana (GIN) – The final report of the National Reconciliation Commission, appointed to investigate past human rights abuses in the country between 1957 and 1993, has just been released. The commission, set up in 2002, considered the impact of socio-economic disparities and colonial policies on the rise of widespread human rights abuse in the country. It addressed the roles of the armed forces, universities, political parties, the media, and other institutional actors. It also discussed Ghana's post-independence history where four military regimes ruled for more than 22 of the 27 years between 1966 and 1993.
Former National Security Chief, Captain Kojo Tsikata (Rtd), whose innocence was not acknowledged in the final report, accused the NRC of subverting the reconciliation process to serve a partisan political agenda.
Ghana's Attorney General and Minister of Justice, J. Ayikoi Otoo, publicly endorsed the report's recommendations and offered an official "apology to all those who had been wronged." Modest reparations and a range of institutional reforms were recommended. The government committed to establishing a reparations fund before December 2005.