Association of Community Organizations for Reform Now (ACORN)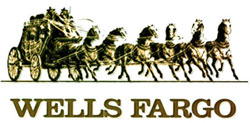 WASHINGTON – The racially discriminatory, predatory lending practices of Wells Fargo, along with President George Bush's Social Security Privatization plan, were targets of hundreds of ACORN members protesting in Washington March 7.
Demonstrators from Florida to Massachusetts, to Ohio, to as far away as Chicago descended on Washington, bringing with them ACORN's "take-it-to-streets" tactics to make known their opposition to the privatization of Social Security; to rally at the offices of major tax preparation firms which make quick "tax-return loans"; and to release a new report demonstrating racial discrimination and predatory lending by Wells Fargo during the group's 2005 Legislative Conference.
"We have actually been doing a campaign on Wells Fargo, to improve their practices on lending for several years now," Matthew Mayers, legislative director of the Association of Community Organizations for Reform Now (ACORN), said in an interview.
A lot of ACORN's attention has been focused on predatory lending practices by banks and mortgage companies that result in low-income people, the elderly, and non-Whites being much more likely to get bad loans that take money away from them unfairly, said Mr. Mayers. Predatory lending involves charging exorbitant interest rates, failing to disclose all loan terms, and marketing to people with financial and credit problems who likely cannot repay a loan. They are loans which are doomed to fail.
In early February, about 100 ACORN demonstrators protested inside and outside the Wells Fargo Financial building in Harrisburg, the capital of Pennsylvania. The protesters occupied the lender's downtown Harrisburg office for about 20 minutes until police arrived and dispersed the crowd, according to WNEP-TV 16.
Many predatory lending victims have lost their homes, said Mr. Mayers. "They're sort of 'bait and switch' and people don't know the kind of loan they're going to get and then they find out" when it's too late. "Our new study actually shows that people of color, particularly African Americans, are much more likely to be singled out for some of these bad loans.
"We're really calling on (Wells Fargo) to change their practices," he said.
In another case, after seven years of litigation by the Federal Trade Commission, the agency reached an agreement with Capital City Mortgage Corp. in late February. Capital City is a Washington-based company whose home-lending practices triggered a national assault on abusive lending. Capital City agreed it would stop making consumer loans that use a house as security and that it would disclose fees and terms on future commercial loans.
Capital City was alleged to have used fraud and deception to put minority homeowners with credit problems into loans they couldn't afford. The high fees and high-interest penalties reportedly sent many into foreclosure.
Capital City foreclosed on one in five mortgage loans made from 1984 to 1995, and on one in three made from 1989 to 1991. The national foreclosure rate has stayed around one in 100 in recent years, and the percentage of "subprime" loans in foreclosure–those loans made at higher cost to people with faulty credit–is on the order of four in 100.
The FTC has subsequently sued 19 other companies, mostly national or regional firms, and has won millions of dollars in those cases.
"Companies know they can make a lot of money by going into low-income areas and into minority areas where there may not be other options for loans," said Mr. Mayers. "Years ago, the fight was about 'red-lining,' about not getting any type of loans or credit, particularly in urban areas, inner city areas. Now it's about, not the quantity of the credit, but the quality. They're giving loans, but a lot of them are really kind of rip-off loans."
The group can claim some successes, said Mr. Mayers. ACORN has pressured some companies "to change their ways, he noted.
"Probably, the most well known was Household Finance, where we did our typical ACORN tactics of taking it to the streets and mobilizing people. At the same time, the attorney-general had a suit against them and they really cleaned up their act in a lot of ways, worked to get people better loans, and a lot of people found a much more cooperative relationship" with (Household Finance), he said. "The other part of it is that we've really pushed for good legislation on the state level. We passed legislation in places like New York and Illinois."