Previous colmuns by Mother Tynetta Muhammad

The following article can be viewed in the winter 2003/2004 edition of the Cultural Links Magazine: Majestic Journey to Korea, Mongolia & Japan.
My first visit to Seoul, Korea occurred during the Honorable Minister Louis Farrakhan's World Friendship Tour III, in 1998 where we were hosted by the Reverend Sun Myung Moon and his wife, Hak Ja Han Moon.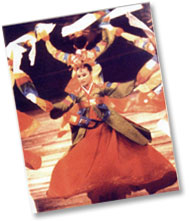 The wonderful performance of the Little Angels demonstrated great skill, discipline and beauty in the art of drama, theater and dance.
Minister Farrakhan and First Lady, Mother Khadijah Farrakhan, received special commemorative medallions from Reverend Sun Myung Moon and his wife following the Little Angels' dance performance.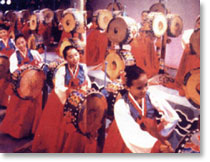 Since that first performance, I returned to Korea and then to Mongolia at the end of 2002. It was on this occasion that I had an extended opportunity to interview Mrs. Julia Moon, the General Director of the Universal Ballet Company, which also has its main office in Washington DC. I had engaging discussion with the Reverend and Mrs. Moon and some ofa the leadership of the Unification Church at a private service and breakfast in their home in Seoul, Korea. I visited the University of Sun Moon and was hosted by the President and the English staff.