Profile of John Dimitri Negroponte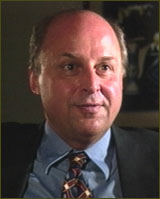 UNITED NATIONS (FinalCall.com) – John Dimitri Negroponte had served as the United States' ambassador to the United Nations since September 18, 2001. He was macho and charismatic in the early days of his tenure–that's the word in the corridors of the UN secretariat. "A diplomat's diplomat," observers said.
Human rights activists had been able to hold up his appointment for six months; and then September 11, 2001 happened. The activists decried what they called Mr. Negroponte's "complicity" in supporting Nicaraguan death squads during the 1980s Iran-Contra affair and his support of the "brutal" military dictatorship of General Gustavo Alvarez Martinez in Honduras, while serving as U.S. ambassador to Honduras from 1981 to 1985.
But the dark cloud of what happened in Honduras did not deter President George Bush, who nominated the 40-year career Greek American diplomat to serve as the ambassador to Iraq on April 19. Pres. Bush said, when he announced the Iraq assignment, "John Negroponte is a man of enormous experience and skill and has done a very good job of speaking about our intentions to spread freedom and peace."
However, activists and analysts say it is not Mr. Negroponte's ability to spread messages of peace that has them concerned. "Everywhere that John Negroponte goes, a trail of blood follows," said Junious Ricardo Stanton, a Central American activist, in an email message to The Final Call.
To his admirers, he is a distinguished Foreign Service officer, but to his detractors, "Negroponte is a self-serving opportunist who pursues with vigor the policies of whatever administration he is working for," wrote Roshan Muhammad Salih on Al-jazeera.net.
The Sydney Morning Herald, a newspaper published in Australia, had this to say about the United States ambassador to Iraq on July 21, his birthday: "John Dimitri Negroponte turns 65 today. He has been a warrior on the dark side for a long time."
Ambassador Jack Binns was the American representative in Honduras before Mr. Negroponte in the administration of former President Jimmy Carter. He has claimed many times that he warned that there were serious human rights violations in Honduras. About the man that replaced him in the Central American nation, he told the Washington Post that Mr. Negroponte would be the "henchman to make sure American hegemony is thoroughly established under the sham pretext of democratizing Iraq."
In an interview with Aljazeera.net, Joanne Weschler, spokesperson for Human Rights Watch in New York, described the group's opinion of Mr. Negroponte's tenure at the UN as being counterproductive regarding human rights: "I think John Negroponte has been instrumental in putting human rights on the backburner at the UN."
Ms. Weschler also stated that during his time at the UN, the U.S. has opposed limiting immunity for crimes perpetrated by international peacekeepers and opposed every mention of human rights in counter-terrorism issues.
In a telephone interview with The Final Call, James Paul, executive director of the Global Policy Forum which monitors policy-making at the UN, stated ironically that "John Negroponte is the right guy for the job in Iraq…He proved in Honduras that he was a good servant of his president, and he will do the same in Iraq"
The June 21st edition of the Washington Post said the new U.S. ambassador to Iraq was "known to be comfortable in the shadows, at ease with secrets." Mr. Paul said "That fits in perfectly with the administration's need to construct a necessary façade behind which they can conduct the war against the insurgents clandestinely…You never saw the guy, but you knew he was always around."
When asked if he thought the allegations surfacing in the world press regarding Iraqi Prime Minister Iyad Allawi shooting six Iraqi prisoners with a pistol meant it was Negroponte's signature 'Death Squad' movement, Mr. Stanton replied, "I cannot say for certain if the new Iraqi prime minister was involved in the murders of the six Iraqi prisoners, if it had occurred at all, or if John Negroponte sanctioned it. I do know that, if you study what he did in Honduras, you will see what Mr. Bush and his cronies have in mind for Iraq," Mr. Stanton wrote.
"In my opinion," Mr. Stanton continued, "he [Negroponte] will replicate what he did in Honduras, especially in light of the growing freedom movement to resist the Iraqi puppet government that [President] Bush, [Senator] Kerry, and all the rest of the New World Order imperialists want to so desperately crush."