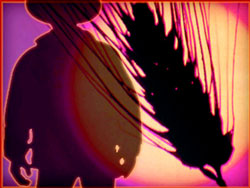 WASHINGTON (FinalCall.com) – The same racist government program that denied Black farmers fair access to farm aid and forced a $2.3 billion landmark civil rights settlement has now been accused of "willfully obstructing justice" in their denial of nearly 90 percent of the rightful compensation claims, after a new investigation by the Environmental Working Group (EWG) and the National Black Farmers Association.
According to the court, the claims were to be "automatic," yet 81,000 out of 94,000 farmers were denied compensation and any future opportunity to appeal. The farmers are looking for Congressional intervention to remedy this wrong.
It was common knowledge that certain White farmers got better treatment. Everyone knew that the White farmers were getting loans while Black farmers weren't. They were not far from us, just down the road, and it was just generally known that they were getting money from [USDA], but we weren't. –Calvin King
"We truly believe the government had no intention of paying restitution," Gary Grant, head of the Black Farmers and Agriculturist Association, told The Final Call. "The Pigford decree promised major compensation, but it hasn't happened."
The U.S. Department of Agriculture (USDA) admitted guilt five years ago in a historic class action suit agreement that was intended to quickly pay back Black farmers for decades of unequal treatment when they applied for USDA crop loan programs.
Instead, the new report by the EWG, "Obstruction of Justice," found USDA treated farmers as legal adversaries by contracting with the Department of Justice lawyers, who spent at least 56,000 staff hours and $12 million contesting individual farmer claims.
"Thousands of us are losing our land because USDA has shut out African American farmers from crop loan programs for decades," said John Boyd, president of the National Black Farmers Association (NBFA), in a statement. "This settlement was supposed to pay us back for unfairly denying us the same opportunities as everyone else. Instead, they have thrown up roadblock after roadblock."
The USDA hid information it had already compiled on loan program treatment differences between White and Black applicants. The Black farmers were forced to try to reconstruct, on their own, information that was readily available at USDA.
"The numbers in this investigation show this program is a complete failure in addressing and ending decades of discrimination against African American farmers," said Arianne Callender, EWG general counsel, in a news release. "Instead of processing claims as promised, USDA used the full weight of the federal government against African American farmers it had already discriminated against."
The report details several personal testimonies from Black farmers and the racism they faced for decades.
Calvin King visited USDA's local Lunenburg County Farm Services Agency (FSA) office in Kenbridge, Va. in 1981 to apply for a loan to purchase 27 acres of timber land next to the farm where his parents had been sharecroppers since the early 1900s. The FSA official refused to even provide Mr. King with an application, telling him that no funds were available for his loan.
"It was common knowledge that certain White farmers got better treatment. Everyone knew that the White farmers were getting loans, while Black farmers weren't. They were not far from us, just down the road, and it was just generally known that they were getting money from [USDA], but we weren't," recalled Mr. King.
Leon Pulley got an application and a loan, but the money was always late. He owns a farm in Butler County, Mo., where he has grown milo and soybeans for two decades. Between 1994 and 1996, USDA repeatedly delayed loan payments, severely limiting the profitability of his crops.
"The way it usually works is that you would file for Farm Service Agency (FSA) assistance in February. You're supposed to get your money in March or April, in order to have enough resources to plant on time to reach harvest before the fall rains and frost come. White farmers were getting their money on time, every time. But not the Black farmers," Mr. Pulley explained.
USDA delayed payment until as late as September for several consecutive years. Mr. Pulley also says he got the "run around" from local USDA FSA representatives.
"You'd go in, they'd tell you they were busy, to come back later, and so you would come back later and they'd say the same thing again. I got told that every time," he maintained.
The decline of the Black farmer
According to USDA records, in 1920, one of every seven farms was Black-owned. Today, only 1 in 100 farms is Black-owned. The loss of Black farmers has occurred at a rate three times faster than that of White farmers.
This tragic loss was the result of documented institutionalized racism by the USDA. The EWG report explained that the USDA Commission on Small Farms admitted that, "The history of discrimination by the U.S. Department of Agriculture … is well documented," finding that "indifference and blatant discrimination experienced by minority farmers in their interactions with USDA programs and staff … has been a contributing factor to the dramatic decline of Black farmers over the last several decades."
Although the Civil Rights Movement changed the laws, it did little to change the attitudes of White racist government employees. The discrimination continued with all-White county committees and "apathetic federal offices failing to address the problem."
Black farmers complained, but their cries fell on insensitive ears. The report explains that the USDA Office of Civil Rights Enforcement and Adjudication (OCREA) "simply threw discrimination complaints in the trash without ever responding to or investigating them," and in some cases, "even if there was a finding of discrimination, the farmer never received any relief."
In 1996, the USDA formed the Civil Rights Action Team, which found racial disparities in disapproval rates for loans and processing times, extreme lack of diversity on the county committees responsible for administering USDA programs, and revealed a civil rights complaints system that had been effectively inoperative since its inception.
Despite USDA recommendations to correct these historic disparities, very little was done. So, the Black farmers took their case to the courts.
The road to (in)justice
On August 28, 1997, farmer Timothy Pigford filed a class action lawsuit in the U.S. District Court for the District of Columbia against the Secretary of Agriculture, Dan Glickman, alleging that USDA discriminated against Black farmers by denying or delaying applications for benefit programs and by mishandling the discrimination complaints filed with the Department.
Controversy over the case, Pigford v. Veneman, started from the very beginning. A key point of controversy involved the structure of the potential settlement.
According to "Obstruction of Justice," the parties engaged in contentious debate over whether to structure an agreement to settle all of the claims at once or construct a process to resolve them on a case-by-case basis.
The attorneys for the farmers were concerned that a case-by-case process would drag on for years and further delay justice for the farmers. After much debate, nearly two years after the complaint was filed, the parties entered into a settlement in 1999.
The settlement called for a two-track system for resolving claims on a case-by-case basis. All individuals who fit within the following definition were considered members of the class:
All Black farmers who:
(1) farmed, or attempted to farm, between January 1, 1981 and December 31, 1996;
(2) applied to USDA during that time period for participation in a federal farm credit or benefit program and who believed that they were discriminated against on the basis of race in USDA's response to that application; and
(3) filed a discrimination complaint on or before July 1, 1997, regarding USDA's treatment of such farm credit or benefit application.
The parties designed a two-track mechanism to resolve the claims. Under the more streamlined process, Track A, a farmer could prevail with minimal documentation, but recovery was limited to $50,000. The alternative process, Track B, would resemble a civil trial, requiring more extensive documentary evidence, but providing farmers with the opportunity to obtain cash payments based on actual damages without a cap on the award.
Lack of notice prevented 72,000 farmers with claims of discrimination from becoming potential class members. The courts allowed farmers to seek entry, but even this was difficult without the proper legal representation.
Mr. King found out about the Pigford class action lawsuit and sought restitution by joining the settlement in 1999. He was assigned to Track A, the "automatic" $50,000 track, but his claim was ultimately denied. The USDA's refusal to provide Mr. King with an application became a major obstacle in his case. He was left with no record that he applied for a loan.
In November 2000, Mr. King challenged the denial of his claim. Although his settlement claim was filed over five years ago, no decision has been made on his appeal, and his case remains unresolved today.
Mr. Pulley signed up for the class action lawsuit and was admitted to Track B. To his disappointment, his case was never heard. He says that his lawyers were inadequate and his case "just fell through the cracks."
According to Mr. Grant, it is not strange that Black farmers are supposed to have settled with the USDA for $2.4 billion and yet can't collect it.
"It is interesting that, even though approximately $800 million has been paid out, the same culprits who committed these grievous acts of racism and discrimination are still employed at the USDA," the head of the NBFA charged. "The few who are not, were allowed to retire with full benefits, while they had destroyed livelihoods of Black farmers, families and, in reality, destroyed Black communities and strong bases of political power across the South."
He added, "Until America has a real discussion on racism, until those who truly believe in justice and seek equality step forward and unite to demand that this country live up to its agreement with the Black farmers, then the USDA and DOJ will continue to ramrod the Black farmer."
The report recommended that Congress intervene on behalf of the Black farmers to ensure that the discrimination stops and to order the USDA to provide full compensation to the farmers.
Information in this article was taken from the report "Obstruction of Justice" by the Environmental Working Group.