FCNNEWSSOURCE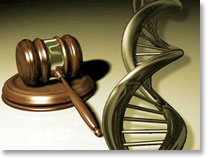 (FinalCall.com) – The first reparations case to bring DNA evidence to bear against U.S. government and companies and charged with profiting from the trans-Atlantic slave trade of African bodies was lodged in a Manhattan court Mar. 29. The landmark case takes up a suit filed by descendants of African slaves for the conspiracy to commit gross violations of international law and law of nations.
Specifically, Lloyd's of London, the United Kingdom's oldest insurance company, is accused of insuring the slave ships; FleetBoston Financial is accused of financing the trade and RJ Reynolds is accused of purchasing the slaves to labor in their tobacco fields.
Plaintiff Deadria Farmer-Paellmann maintains that the collective action of these parties resulted in the destruction of her identity. The lawsuit additionally claims that the parties conspired and aided and abetted to commit genocide, torture, ethnic cleansing, rape, kidnapping and murder.